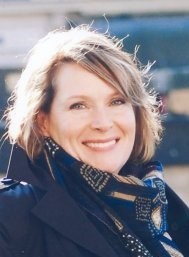 About Lee Spencer White
LEE SPENCER WHITE is a seventh-generation Texan whose fourth-great-grandfather, Gordon C. Jennings, died in defense of the Alamo. Over the past twenty years White has founded the Alamo Defender Descendants Association, and actively researched Alamo history across several states and Mexico. She is an active preservationist who was nominated for the Governor's 2006 Texas Women's Hall of Fame Award. Lee has been interviewed hundreds of times by national newspapers such as The Chicago Tribune and Dallas Morning News about her historical research and preservation efforts.
Additionally, she serves on boards for the Former Texas Rangers Association and the Friends of the Texas Historical Commission. She is also the co-auther of the upcoming book Last Soul Standing, an historical narrative about Joe, a slave owned by famed Alamo commander William Barret Travis. Lee is also a favorite speaker among Texas historical organizations, and has also worked as an historical consultant for The History Channel, Dearg Films and the BBC. She resides on a South Texas ranch with her husband, Larry, and their daughter, Sam.