Store
ADDA Treasures
---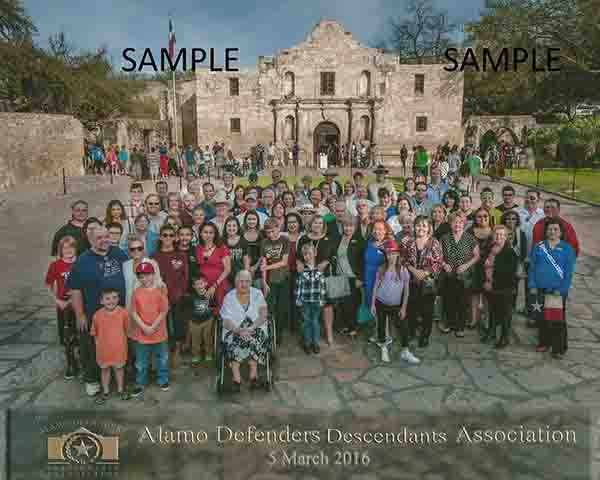 ADDA 2017 Group Photo
$20.00 each
To order, please send a check to the address below and indicate the NUMBER OF PRINTS you want and the ADDRESS to which you want the prints sent. Checks should be made payable to Alamo Defenders Descendants Association.
You may send your payment and address information to:
Frank Hurt
ADDA Secretary / Treasurer
12311 Blue Water Drive
Austin, Texas 78758
If you would like a group photo from a previous year (if available) or have additional questions, please contact Frank Hurt at treasurer@alamodescendants.org.
---